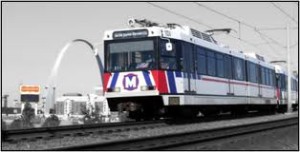 CMT received significant media coverage on the transit funding study and the CMT Try & Ride Program last week .  With growing interest in public transportation, we know good things are in store for the region and CMT is honored to be working with you to take transit to the next level in St. Louis.
KMOX coverage of Transit Study:  http://stlouis.cbslocal.com/2014/11/13/raising-to-pay-for-transit-upgrades/
St. Louis American Op Ed:  http://www.stlamerican.com/news/columnists/guest_columnists/article_05bdfa3e-6ae5-11e4-aadc-5363111ef906.html
St. Louis Beacon coverage of Transit Study
St. Louis Public Radio coverage of Transit Study:  http://news.stlpublicradio.org/post/transportation-funding-dwindling-regional-group-explores-alternatives
St. Louis Business Journal coverage of New Board members.
Great Day STL on KMOV – Ch 4 coverage of Try & Ride Green Business Challenge:  http://www.kmov.com/great-day-st-louis/Green-Business-Challenge–282438481.html
See CMT coverage in the news all the time on our news page.
Help CMT continue making transit a regional priority in 2015 with a special year-end gift.