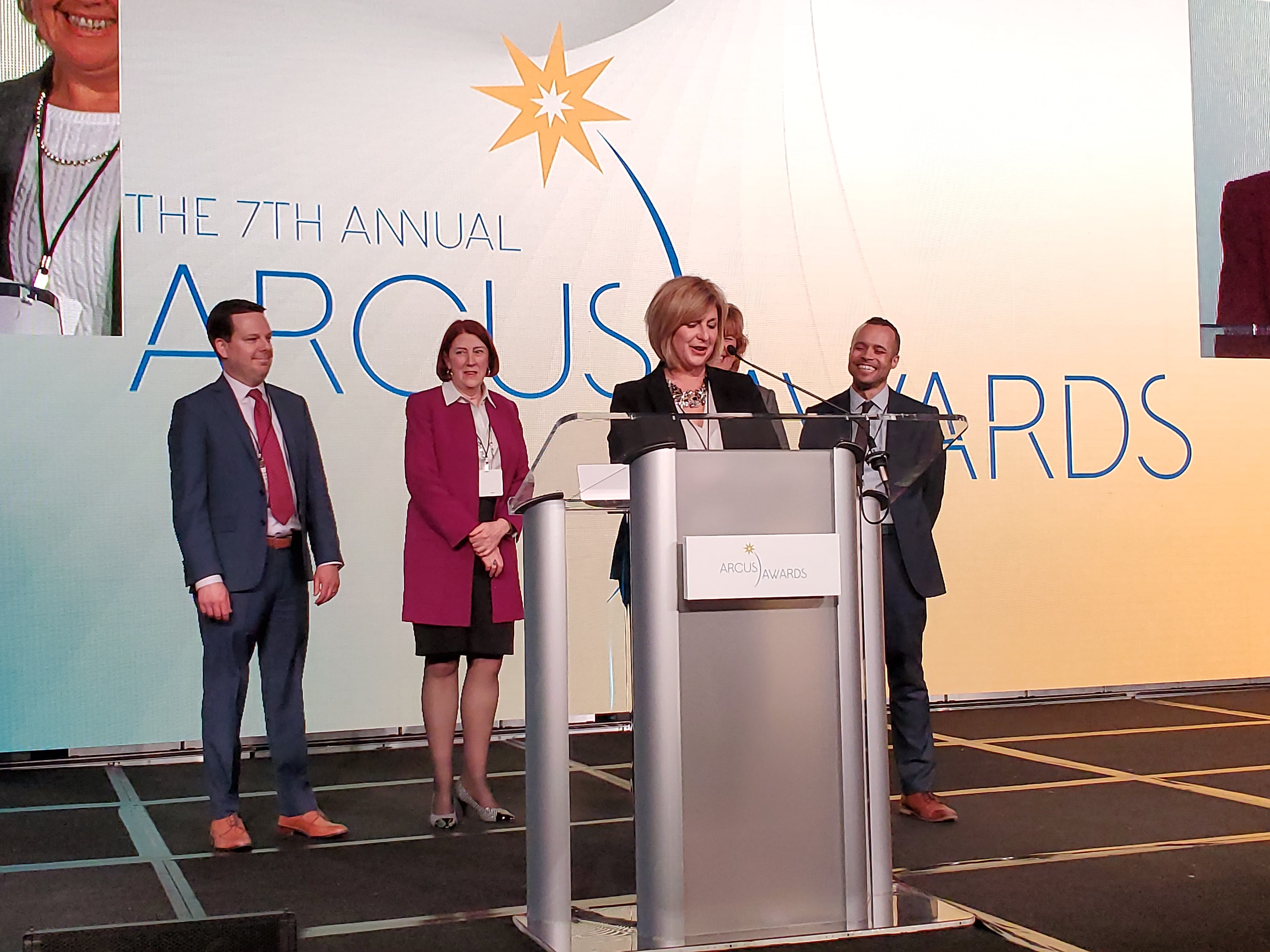 The St. Louis Regional Chamber and presenting sponsor RubinBrown announced 2020 Arcus Awards last night during a live reveal streamed event on Facebook and live-tweeted on Twitter. The Arcus Awards celebrate extraordinary achievements of private businesses, governmental organizations, innovators and non-profits that are making the St. Louis region an attractive place to live, work and invest.
CMT won in the Achievement in Transportation and Infrastructure category recognizing organizations demonstrating leadership and creativity to innovate programs relative to transportation and infrastructure in the St. Louis region.
CMT Executive Director Kim Cella along with CMT Board members Chris Beard, Nancy Cross, D'Andre Braddix, and Sheila Holm accepted the award at the event.
"We are honored and thrilled to receive this award from the Regional Chamber and Rubin Brown.  CMT's accomplishments are credited to the hard work and tenacity of MANY – our Board of Directors, our community partners, and our 22,000 members and constituents.  As the region's transit advocacy organization, we don't own or operate the transit system. However, daily we work to champion, challenge, encourage and advocate for it. Whether you use transit or not, the St. Louis region needs this world-class system," said Cella.