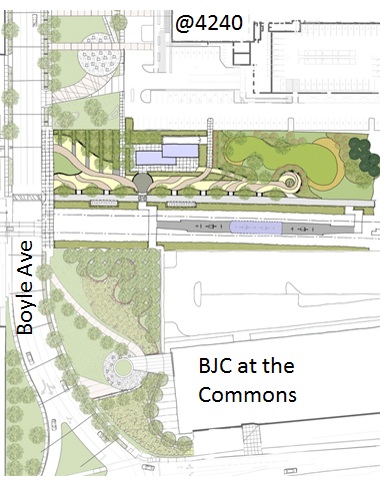 CMT hosted more than 80 members and interested citizens for a Report to the Community on the results of a Feasibility Study for a possible new light rail station in the Midtown area this morning.  The study is an analysis of transit alternatives in the Central Corridor – defined as the area along the existing MetroLink alignment between the Central West End and Grand stations.
This study potentially represents the first addition to the St. Louis MetroLink System since the opening of the Cross County Extension in 2006.
This is the first study ever led by CMT to move light rail expansion forward in the region. CMT organized this study to be a true public-private partnership in the region by working with stakeholders to raise the local match required to pay for the study and teaming with Metro to manage the project and move it forward.
"This study is interesting in that it showcases development is coming, and one of the reasons it's headed this way is the idea of a multi-modal, bioscience hub for the region with a light rail station at its core. Stakeholders and neighbors are asking for MetroLink. It's very refreshing to have the community, and some of the region's largest employers, out front seeking MetroLink.  This station could be a potential new link in the Central Corridor for residents and commuters alike," said Kim Cella, CMT Executive Director.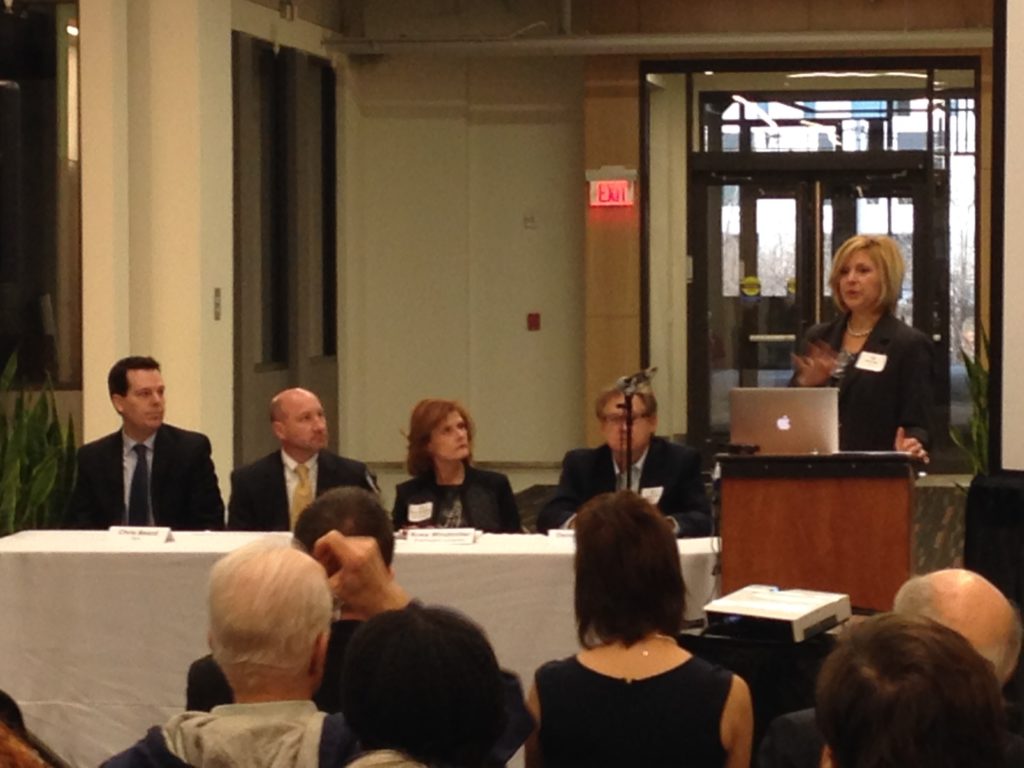 This study was prompted by growth in the study area and the need to consider the merits of transit improvements requested by area stakeholders and to adhere to an FTA study process for making changes to Federal assets. Four alternatives were evaluated:
No system change
Build MetroLink station in Cortex
Build MetroLink station in Cortex AND relocate Central West End Transit Center to Cortex
Upgrade Central West End MetroLink Station
The alternatives were considered in the context of following study goals:
Stimulate regional economic development by expanding high-performance transit service
Present regional leaders with an objective analysis to support decision-making
The study concluded that Alternative 2 (Build MetroLink station in Cortex) would best satisfy the goals of the study. Alternative 2 attracts the most new riders to the system, helps facilitate continued economic development and job creation by connecting Cortex to major destinations, and contributes quality of life benefits such as expanded transportation choices, access to opportunity, and multi-modal connectivity to  future Bus Rapid Transit and pedestrian/bicycle projects.
Projected weekday boardings in 2015 would be 890 with boardings projected to grow to 1,400 – 1,900 by 2035. The capital cost is $9.4 Million – $6.2 million for the station and track alignment; $600,000 for bike trail/station; and $2.6 million in other station amenities with operating costs coming in at $835,000 annually. Following the presentation a panel including Rose Windmiller, Assistant Vice-Chancellor, Government & Community Relations, Washington University; Greg Patterson, Vice-President, Facilities and Support Services, BJC Healthcare Systems; Dennis Lower, President & CEO, CORTEX Innovation Community; and Chris Beard, BLA and lead on the study, answered questions.
Next Steps:
Capital and operating costs funding strategies developed
Submit study to Metro & FTA for approval
Project adopted by East-West Gateway
Environmental, Design and Engineering
Construction
"This is an opportunity for the St. Louis regional to shine. We need to be leaders on this issue.   This MetroLink station needs to move forward," said Greg Patterson, Vice President, Facilities and Support Services, BJC Healthcare Systems.
Thanks to the FPA Group for sponsoring this event.
(Please keep in mind images presented as a part of this study are not complete. These are just renderings for study purposes.  Final Engineering and Design for this station are part of the next steps.)
CMT Report to the Community on Central Corridor Transit Access Study