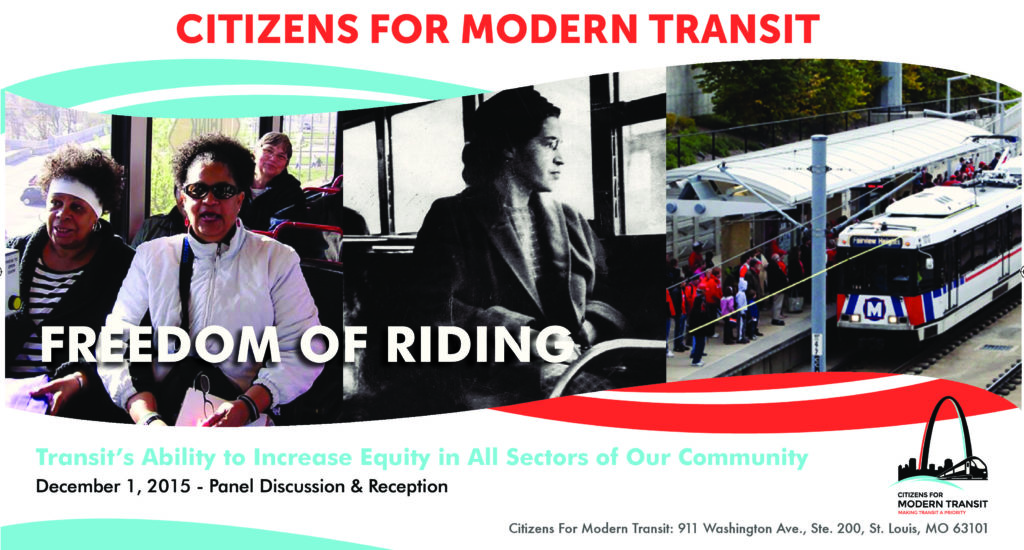 The upcoming CMT end-of-year event, FREEDOM OF RIDING – TRANSIT'S ABILITY TO INCREASE EQUITY
IN ALL SECTORS OF OUR COMMUNITY, on December 1 will be moderated by CMT Board Chair and Ferguson Commission member Rose Windmiller.  In addition, the panel will include:
•D'Andre Braddix, Assistant Dean of Students at UMSL
•Nancy Cross, Vice President and Missouri Director of SEIU, Local 1
•Valerie Patton, Vice President of Economic Inclusion and Executive Director of St. Louis Business Diversity Initiative at the Regional Chamber
•Ray Boshara, Director of the Center for Household Financial Stability at the Federal Reserve Bank of St. Louis
"We think this is a very important discussion for the St. Louis region in light of where we are today with the recent release of the Ferguson Commission Report.  Transit is an opportunity for the St. Louis region to be bold, to think beyond the trip from Point A to Point B in order to improve equity in our region," said Kim Cella, CMT Executive Director. "We are thankful to our sponsors for providing us the opportunity to offer this very important community discussion as a complimentary event to the region."
DATE: Dec. 1, 2015 – 5:00-6:00 PM
Panel Discussion; Informal Reception to Follow
LOCATION:
Embassy Suites,
610 North 7th Street St. Louis, MO 63101
Accessible by MetroLink and MetroBus
COMPLIMENTARY EVENT, RESERVATIONS REQUIRED  Register online here!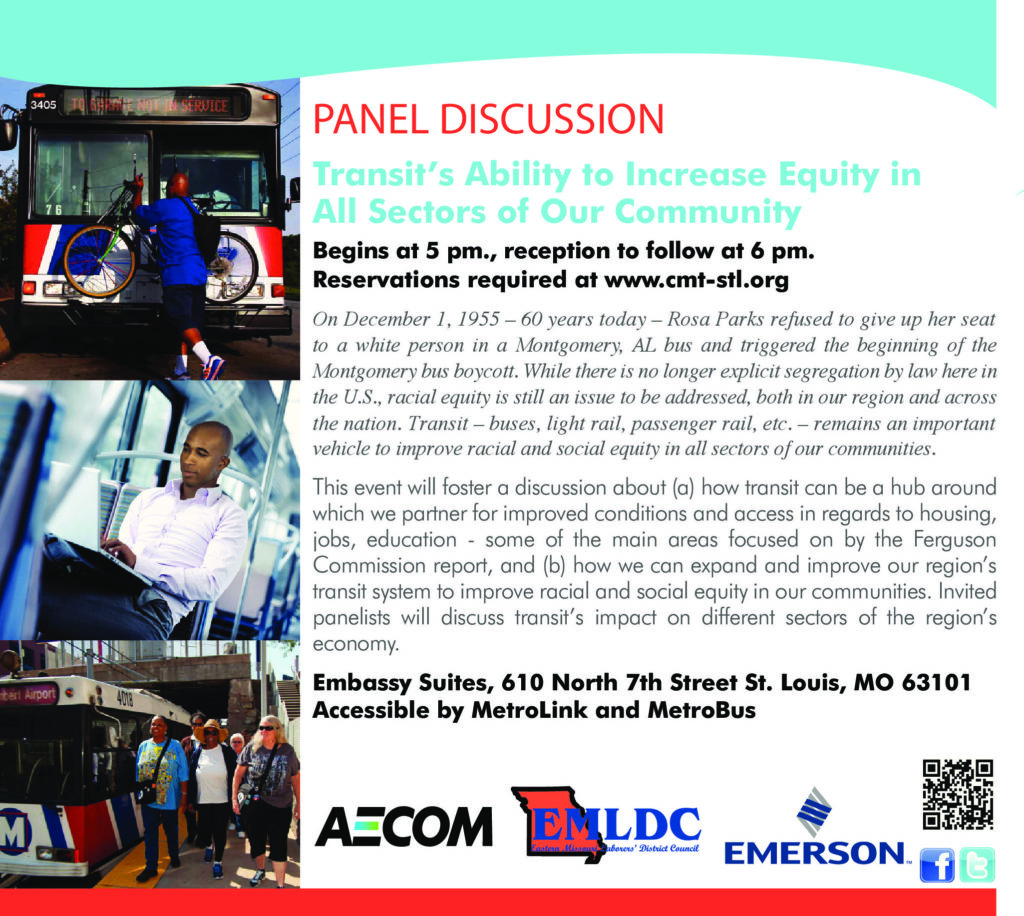 Special thanks to our sponsors: AECOM; Emerson; and Eastern Missouri Laborer's District Council.