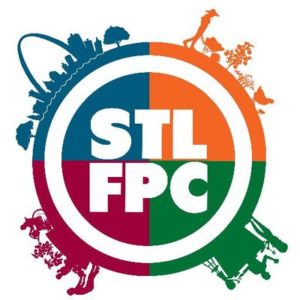 Citizens for Modern Transit will be linking up with the St. Louis Food Policy Coalition this  Spring to talk about access to healthy foods through transit.   The partnership will kick off with a CMT Special Ten Toe Walk linking walking and transit to local, fresh foods.  On May 10, members of the St. Louis Food Policy Coalition will serve as special guest walk leaders to City Greens Market, 4260 Manchester Ave, St. Louis, MO 63110.
"We are excited to help St. Louisans see all the benefits with transit and demonstrating the access link to healthy foods in many of our communities is key.   There are many areas in St. Louis  considered food deserts, and by  utilizing the transit system as a thoroughfare to healthy foods, there is an opportunity to help combat the lack of access and opportunity.  Our first Ten Toe walk with the St. Louis Food Policy Coalition will allow us to demonstrate through an active walk just how to go about accessing healthy foods with transit," said Kim Cella, CMT Executive Director.
The St. Louis Food Policy Coalition (STLFPC) is a group of organizations/individuals led by the Missouri Coalition for the Environment (MCE). The mission of the STLFPC is to promote a thriving local food system that supports the health, community, environment, and economy of the Greater St. Louis area. With this in mind, the STLFPC is working to promote community markets that provide fresh produce to neighborhoods while supporting local, environmentally-responsible farmers.
City Greens Market is a co-op style market with sliding scale membership fees based on income. Located in the heart of Forest Park Southeast, City Greens Market is a non-profit market that provides locally-grown produce, pasture-raised meats, and other value-added products made by St. Louisans. On this Ten Toe Walk, participants will have the opportunity to meet the managers of the market and get the opportunity to purchase fresh groceries!
Date: Thursday, May 10, 2018
Time: 9:30 am
Starting Station: Shrewsbury MetroLink Station
The CMT Ten Toe Express Program is presented in part by AARP in St. Louis.