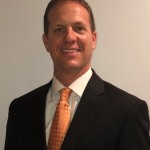 The region's transit advocacy organization, Citizens for Modern Transit (CMT), elected several new officers and members to its Board of Directors during the organization's 35th Annual Meeting held in downtown St. Louis. Hart Nelson, associate vice chancellor of workforce solutions at St. Louis Community College, and Sheila Holm, associate state director for community outreach for AARP in St. Louis, were both elected vice chairs; while Carlo Sanfilippo, president and founder of Integral Wealth, was elected treasurer; and Adella Jones, senior director of messaging for Centene Corp, was elected officer at-large. Marc Scheessele, director of government relations for Saint Louis University, and Glyn Ramage, business manager for the Southwestern Illinois Laborers' District Council, were both elected to the board.
Holm has more than three decades of leadership experience within the nonprofit sector. Prior to her current position with AARP in St. Louis, she served as chief operating officer of Yavapai Big Brothers Big Sisters in Arizona and in management roles with Girl Scout councils in Illinois and Wisconsin. Holm has extensive experience in developing and managing volunteer programs and extending agency-based partnerships. She has been a CMT board member since September 2015.
Sanfilippo has 25 years of wealth management experience. He received his foundational training from CIGNA Financial Advisors and later founded the independent wealth management firm called The Wexford Group, which has been renamed as Integral Wealth Today. A proud father of two, Sanfilippo strives to prepare his sons for a sound financial future. He is committed to helping his clients do the same for themselves and their families. He is a new CMT board member.
In addition to her current role with Centene Corporation, Jones has held positions with Home State Health and Bi-State Development. During her tenure with the regional transit provider, she coordinated successful efforts to pass transit-related legislation in the Missouri General Assembly and volunteered as a coordinator for the 2010 "Prop A" initiative in St. Louis that increased transit funding. She has also served on the Board of Directors for the Missouri Public Transit Association. She has been a CMT board member since September 2018.
Scheessele represents Saint Louis University at the federal, state and local levels of government and is charged with monitoring policy initiatives and serving as the chief advocate for all legislative and regulatory issues impacting the university's students, faculty and staff. Prior to his role at SLU, he served as the deputy assistant secretary in the Office of Legislation and Congressional Affairs at the United States Department of Education. Scheessele has also worked on Capitol Hill in Washington, DC, where he spent nearly a decade as a senior-level advisor to elected officials in the U.S. Senate and U.S. House of Representatives.
Ramage has served in his current capacity with the Southwestern Illinois Laborers' District Council for nearly two decades and has been a member of the Laborers' Local No. 100 in East St. Louis for 43 years, serving as business manager from 1992 to 2005. Ramage also serves as the chairman for the Southwestern Illinois Laborers' Political League and the Midwest Region Retiree Council. He also serves as a Trustee for the Central Laborers' Pension Fund, The United Way and Midwest Region Foundation for Fair Contracting. In 2018, Ramage was also appointed as President of the 12th Congressional AFL-CO.
"Citizens for Modern Transit is excited to add these individuals to our Board of Directors," said Kim Cella, executive director of CMT. "Each one's background and expertise will go a long way towards helping to further our transit advocacy efforts to ensure safe, reliable and affordable access to transit."