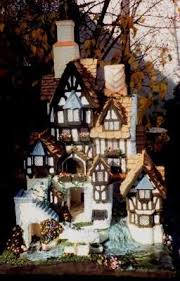 Looking for a fun family outing over the holidays?  CMT recommends St. Louisan's jump on the train and head to Belleville for their annual Gingerbread walk, running now through January 2,  2014.  Started in 1989 to promote Belleville's historic downtown, residents submit gingerbread creations every year that are displayed in the storefronts of Belleville's downtown square.  There is a prize for the best gingerbread creation and this year's winner will receive $4,000 in prize money.
The walk is a self-guided tour where you can explore the artistic creations.  There are entries from every age group and the gingerbread pieces range anywhere from simple and elegant to elaborate masterpieces.
Avoid the traffic or problematic weather by taking transit!  Simply take the Red Line MetroLink Train bound for Shiloh-Scott Airforce Base, get off at the Belleville Station and take the #16 bus to St. Clair Square or walk approximately 4 blocks to E Main St & West Blvd where the walk begins.
You can map your route using google transit, or visit this page where we have mapped a sample route for you –
http://goo.gl/maps/YEiEC
.
The walk is free and you can find out more about the walk by calling 618-233-1416 or visiting one of the following sites:
Enjoy the trip and remember whether it be work or play, take transit to go your way!