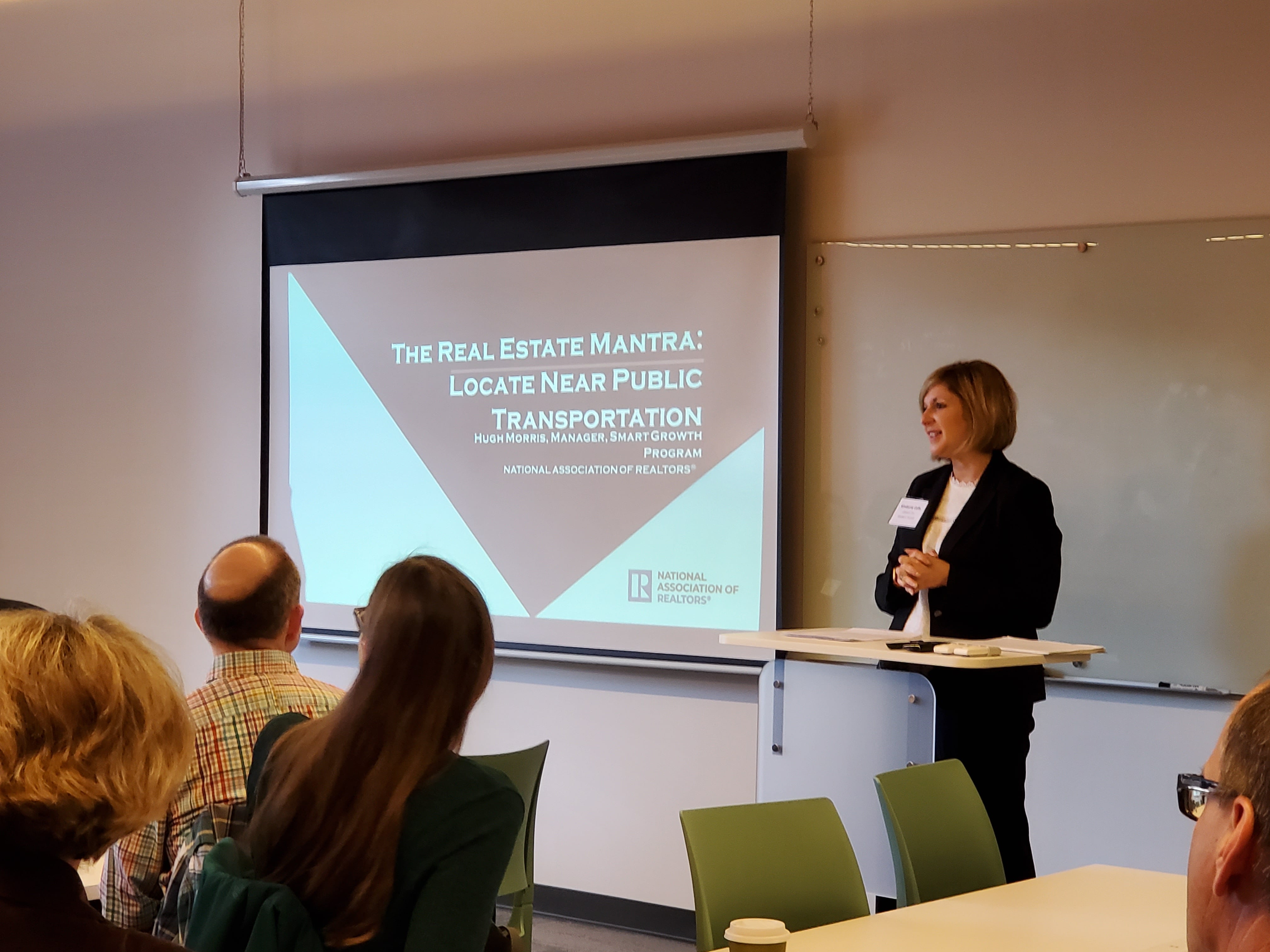 Locating near transit has a direct impact on property values according to Hugh Morris, Smart Growth Program Director at the National Association of REALTORS® (NAR).  CMT' Talking Transit featured the recently released results of the NAR and American Public Transit Association (APTA) report, "The Real Estate Mantra:  Locate Near Transit. "  Morris shared insights from the report at the event sponsored by the St. Louis REALTORS and the American Institute of Architects St. Louis Chapter.  Developers, architects, planners, transit riders, and other local stakeholders filled the room to learn more opportunities around investing near transit.
Jeff Tegethoff with Pearl Development, LLC, Forest Park MetroLink developer, talked the opportunities they saw around one of the most multi-modal destinations in the region with MetroLink, MetroBus, greenways, trolley and vehicular access.  Their development will break ground in April and will take into account the multi-modal options as a part of their designs.
The report, The Real Estate Mantra: Locate Near Public Transportation, can be found here
Click here to view a copy of the slides from the presentation.