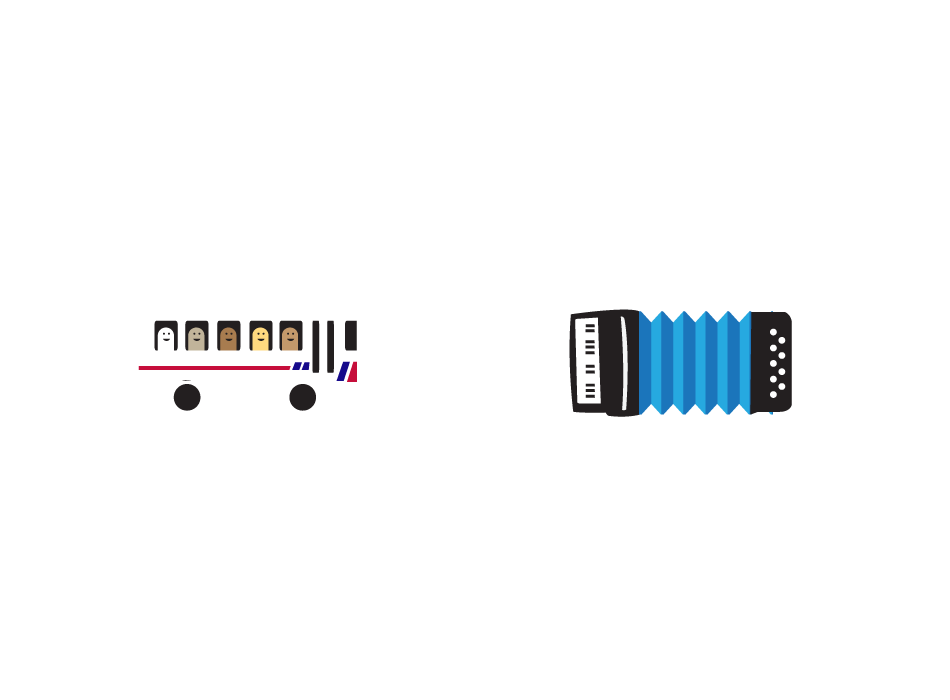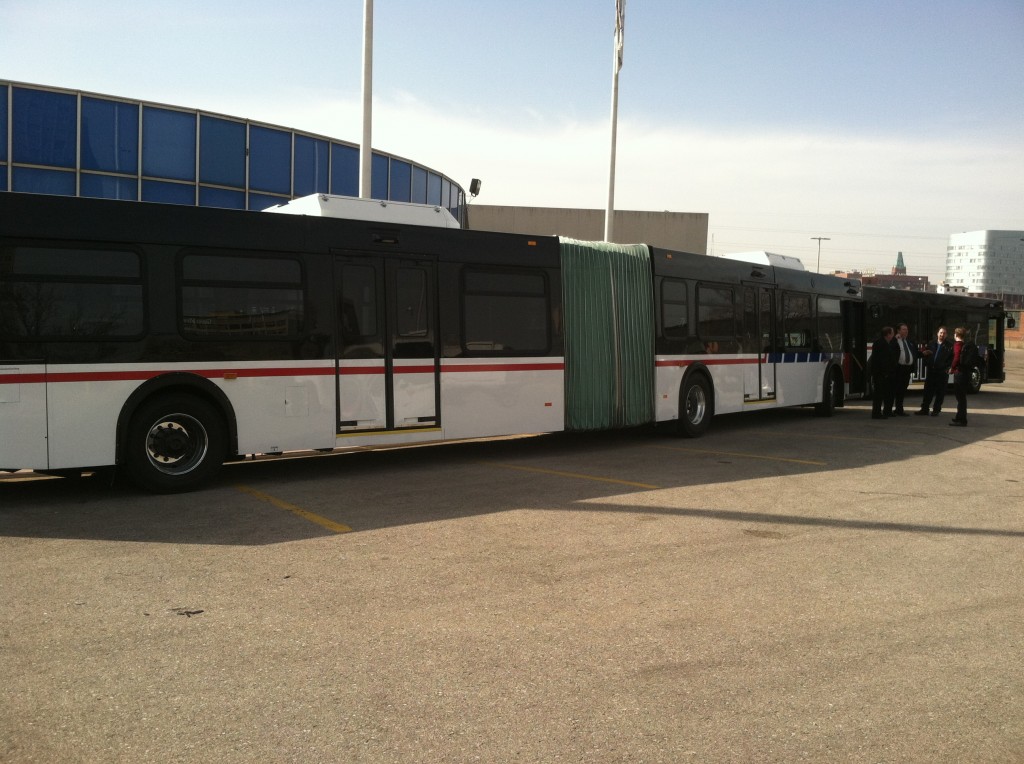 Think inchworm and bendy straw together and you will be thinking of Metro's new articulated buses which will be hitting the streets of St. Louis on June 9 on the #70 Grand Line.  The 60-foot rebuilt buses with 25 percent more capacity than the current buses on the Grand line will pivot or bend in the middle.  There will be 15 articulated buses in the Metro fleet by the end of the year at a capital cost of $6. 4 million (80 percent covered by federal dollars).
To celebrate the newest addition to the MetroBus fleet, one of the articulated buses will be transformed into a gigantic rolling work of art that will travel back and forth on the #70 Grand Line for the next year.  Metro will host a bus painting party on May 31.
Where:
South Grand Parking Lot              3500 Hartford Street, St. Louis              Behind the Commerce Bank Building
When:
Saturday, May 31 from 10 a.m. to 1 p.m. Free and open to the public; all ages are welcome.   Send us your pics on the new articulated  buses.   Community members are also invited to a news conference at the Grand MetroLink Station located at 3560 Scott Avenue at 10 a.m. on Friday, June 6 to introduce the new fleet of vehicles to the community.