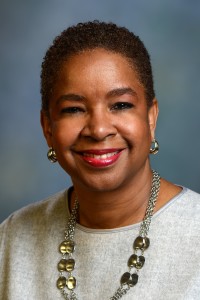 Twenty-five years ago, the first trains left the platform at Union Station as MetroLink began its inaugural ride in St. Louis, helping to expand our public transportation system. Since then, MetroLink has made its mark on our region and earned a reputation for doing so much more than just connecting riders to their destinations. It is also celebrated for the key role it plays in establishing healthier communities, stimulating economic development, increasing ridership access and helping to build sustainable communities on both sides of the river.
MetroLink became a reality in our community with the help of a small group of business people, elected officials and interested citizens, who collectively understood the positive impact transit could have on our region. Together, in 1985, they formed the local transit advocacy organization known as Citizens for Modern Transit. The mission was simple mission – to help bring light rail to St. Louis. The organization's hard work, coupled with the ability to creatively secure local matches for federal funding, aided in Metro Transit's opening of the MetroLink in 1993 to record ridership.
For many years since then, ridership exceeded national trends. Metro received many accolades and was even recognized internationally for its maintenance program.
Voters have also done their part. Those living in the City of St. Louis rallied behind transit in 1997, as did those in St. Louis County in 2010, making national headlines for passing a sales tax by 63 percent to fund transit, despite a bleak economy. With such support, the original system continued to expand, and most recently, Metro celebrated the opening of the 38th MetroLink station positioned along 46 miles of light rail in Missouri and Illinois, which connects with MetroBus to form an integrated, and robust, public transportation system.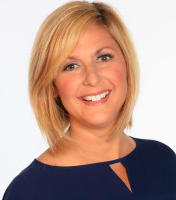 In recent years, there has been a decline in ridership on the system and this is being actively addressed.  A coordinated effort between law enforcement agencies, Bi-State Development and other key stakeholders is in full force to help ensure all riders have the confidence that they will experience a safe and secure ride. Metro is in the midst of examining the mobility needs of the region, evaluating the potential of new technology and innovative transit concepts, and providing a framework for phased improvements. Plus, the Northside-Southside MetroLink Corridor Study is set to wrap up this month. It will provide recommendations tied to the next possible prioritized transit expansion project for the region.
Looking to the future, the greatest opportunity to be leveraged as a region is the build-out of more livable, walkable communities around the existing alignment. This would help St. Louis attract and retain Millennials, immigrants and others who are more likely to choose transit, and other alternative modes, over buying cars and driving solo. It also helps provide access to needed products, goods and services.
In short, the success of MetroLink is about so much more than just the ride that takes users from Point A to Point B. It is also about what is happening on the land seen from the windows of the train as it travels along the tracks. As the region celebrates MetroLink's 25th Anniversary, it's a great time to consider how St. Louis is going to continue moving it forward in the years to come, because even though only some of us ride it, all of us need it.
Kimberly Cella, Executive Director, Citizens for Modern Transit
June McAllister Fowler, Chair, CMT Board of Directors