"TALKING TRANSIT" EVENT ON NOVEMBER 30: Discussion on Creating an Environment for Transit-Oriented Development Success
Our Mission
CMT leads efforts for an integrated, affordable, and convenient public transportation system with light rail expansion as the critical component that will drive economic growth to improve quality of life in the St. Louis region.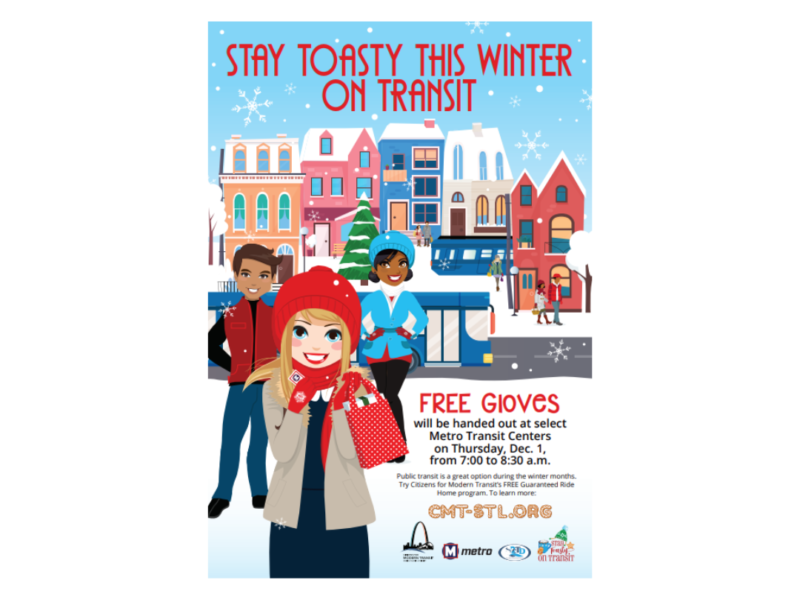 CMT and Partners to Keep Riders Toasty on Transit this Winter with Rider Appreciation Event on December 1
To help commuters stay toasty on transit – while also spreading a little holiday cheer – Citizens for Modern Transit (CMT), Metro Transit, St. Clair County Transit District (SCCTD), Bureau of Transit Police, Metro Transit Public Safety and other partners will be hosting a public transit rider appreciation effort on Dec. 1, 2022. From 7 a.m. to 8:30 a.m.
Metro Service Change: Monday, November 28
Metro Transit will make schedule and service adjustments to MetroLink and 42 MetroBus routes in Missouri and Illinois beginning on Monday, November 28. This includes returning Blue Line MetroLink service to the Fairview Heights MetroLink Station and suspension of service on the #71 Patterson-Redman MetroBus route.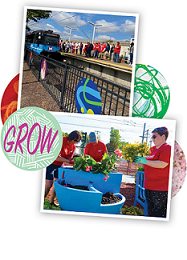 Consider a Year-End Gift to CMT to Continue Transit Stop Transformations
As the region's transit advocacy organization, Citizens for Modern Transit (CMT) works to champion, challenge and encourage the advancement of public transit access to help better connect communities, promote equity, improve safety and drive economic growth.
Transit Drives the Economy
Fact #5
For every $1 invested in public transportation, $4 is generated in economic returns.